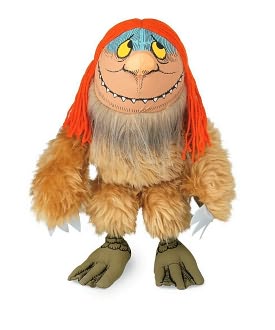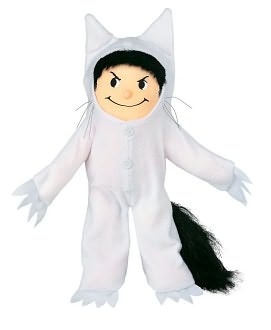 As of late, I've been searching the internetz for our favorite picture book characters. I stumbled upon
Goodnight Moon
props which are extremely cool to have while reading the book to your tot, we also brought pigeon home from
Don't Let the Pigeon Drive the Bus,
and of course we have Elmo, Curious George, and the regular characters.
Just having the dolls next to us while reading livens our reading time to another level. My daughter enjoys holding on to them, and moving them from side to side as if they're the one who's doing the talking.
Next on the list are theses 15 in.
Wild Thing dolls
. They're definitely going on my daughter's birthday wish list, because at $19.99 each, I can use a little help.