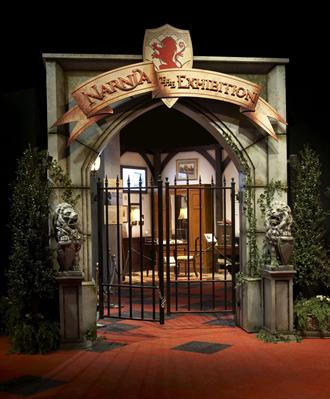 The Houston Museum of Natural Science presents The Chronicles of Narnia: The Exhibition, on view October 3, 2009 - January 18, 2010 at the Houston Museum of Natural Science at Sugar Land.
I can't believe this! When this story was read to me in elementary I was completely blown away. My love for fantasy literture started at that moment. For years after I pretended my entire yard was the land of Narnia. My little sister didn't quite get it, but she played along, and support my reign in our Narnia.
So I'm thrilled to take my daughter to this exhibition, I'll have to fit this somewhere in our calendar, but there's no question about, I need to make room for it, we're going to Sugar Land!